Shine On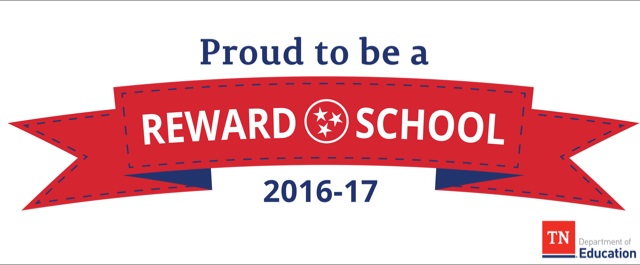 Dandridge Elementary REWARD SCHOOL!
Govenor Bill Haslam along with Candice McQueen, Commissioner of Education, has informed Dr. Edmonds that Dandridge Elementary has received Reward School Status! What is a Reward School?
Reward Performance: Schools earn Reward Performance status if their one-year success rates for the All Students group are in the top five percent of schools in the same pool, excluding schools with subgroup gaps in the top 25 percent for one or more subgroups.
Congratulations to the students, teachers, staff, administrators and any volunteers that make Dandridge Elementary a special place to learn. We are so proud of this award! Mr. Arnold and Mrs. Ellis say this every day, "You are loved here at Dandridge Elementary School and we want you to do your very best each and every day!" We will continue to strive to do this!